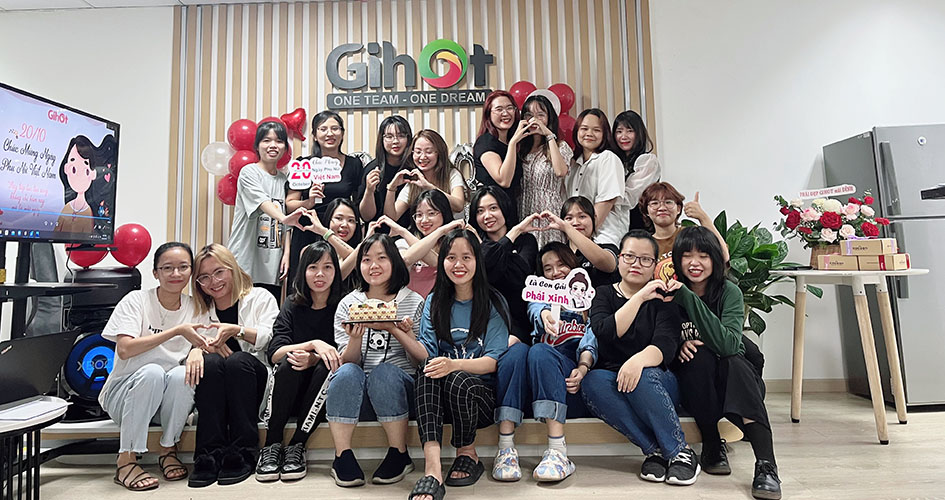 Happy Vietnam's women day 2022
As usual, a warm party to celebrate Vietnamese Women's Day on October 20th was held at GihOt Studio's office. Lovely presents have been carefully prepared for the beloved sisters of GihOt family.
All the members had fun together. We eat, drink and chat happily during the time. The GihOt brothers also did not forget to give their beautiful colleagues meaningful wishes and super special gifts.
Let's take a look at these lovely pictures of the day.