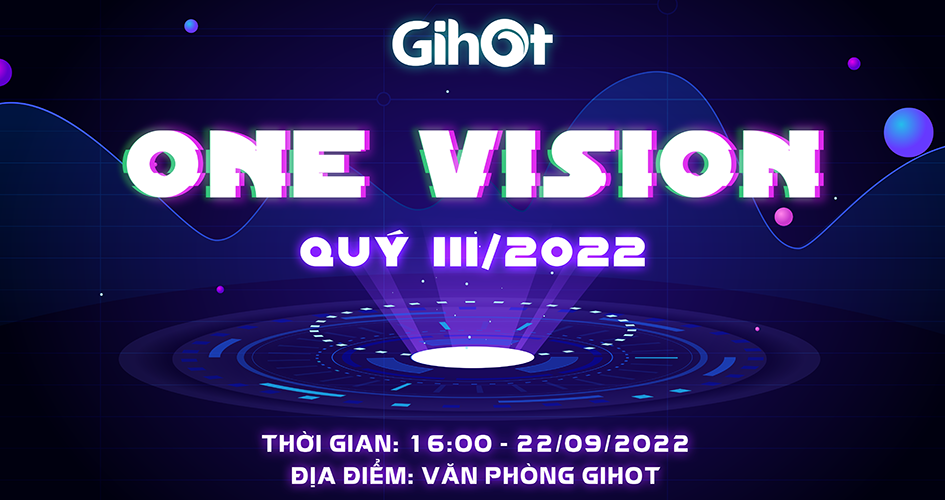 "One Vision " – A new program of GihOt in Quarter III/2022
On September 22, 2022, "One Vision " – a new program of GihOt officially took place in the first time at the company's office. This is considered a program to help connect the team and update "hot" information to all company employees.
The program consists of 3 main parts:
1. Welcome new members
2. Listen to the project plans presentation from leaders
During the program, the members were extremely interested in the topics shared, thereby helping them to the most comprehensive view on the company's orientation.
3. Play minigame and get rewards
After nearly 2 hours, One Vision program has officially ended. Hopefully, after this program, all GihOt members will become more and more connected and close, giving themselves more useful information.